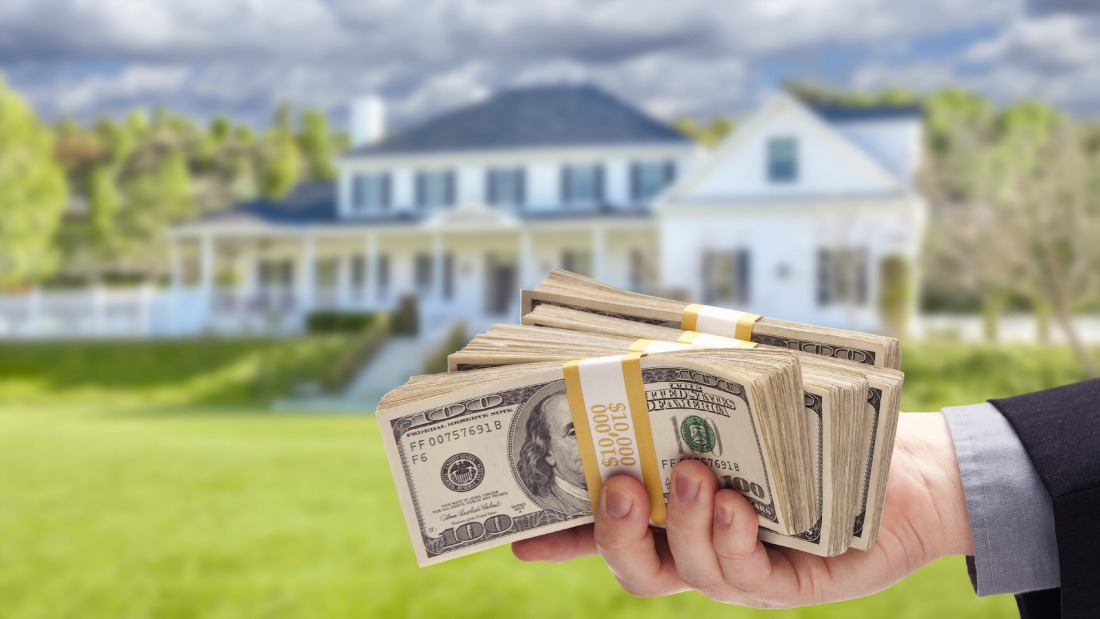 If you've been thinking about selling your home in the near future, you're in luck because your timing could not be better. The California real estate market is always a bit of a seller's market because there are always more people wanting to live here than homes available for sale, but with interest rates at 30-year lows, now is a really amazing time to sell your home.

Here are some tips for getting all the buyers fawning over your home and fighting to outbid each other with higher and more competitive offers.
More...
Sell Now. I know this sounds a bit tongue in cheek, but the market is really crazy right now. Even if you missed the summer rush, the Federal Reserve still hasn't raised interest rates above the 30-year low we're experiencing. With interest rates still hovering around 4%, while speculators thought they would be at 5% by now, there's no time to delay the sale of your home. The market is cooling off slightly as we go into Fall and the kids are back in school, but smart buyers know that the interest rates are going to go up very soon, and they're out house hunting with purpose.
Deep Clean and Start Packing. Don't mistake the competitive market for an excuse to skimp on preparing your home for the market. In this market, your typical buyer has probably written offers on a couple of homes and been outbid a few times before they see your home. This means they have toured probably 20 or more homes before they've seen yours, and there are a lot of remodeled, upgraded and "staged" homes in the current market. Buyers believe every home should smell of fresh paint, have shining new appliances, countertops, and floors with no dust, no cobwebs, no clutter. You don't have to remodel your kitchen, but if you're hoping for the negotiation power that comes with multiple offers to buy your home, you better be sure your home is sparkling clean and decluttered like you've never seen it before. Start packing for your move and put at least 1/3 of your stuff in storage. Open up the space. Buyers need to be able to envision themselves moving right in, and your personal collectibles and "living" residue can get in the way.
Above and Beyond Marketing. Cleaning and staging your home is only the first step. Your agent should have a detailed and creative plan for marketing your home. You should always have a professional photographer do your MLS photos and video tour (we offer this service complimentary to our clients). In addition to putting your home on all those real estate websites out there, your agent should take full advantage of the power of social media. You wouldn't believe what kind of targeting you can do with social media marketing today. It's truly scary. But it's available to you, so take advantage! Your agent should also reach out to other area brokers who have represented multiple buyers in the area recently, and see if they have any active buyers who might be a good fit for your home. There are a lot of things your agent can do for you beyond simply putting the home on the MLS, so make sure you hire a great one! (We'd love to interview for the position!)
Price it Right. Pricing your home correctly is absolutely necessary if you want to generate a slew of offers. Don't price it based on what you need or want out of the home. Do a careful analysis of what homes have been selling in your neighborhood recently, an honest look at how your home compares, and tour the other homes that are actively for sale, so you know how you stack up to the competition. You always want to be the nicest option in the price point. Even if you think you can get more, you don't want to shut out buyers looking just below your price point, because they might be able to stretch their budgets, and the more buyers you have who are interested, the more that drives the price up. You may consider doing a value range listing price to capture more of those buyers at the lower end of the spectrum, which will in turn cause buyers at the higher end of the range to submit their most aggressive offers.
If you'd like more information or would like to chat about how to apply these strategies to your particular situation, please contact us! If you're curious about what your home could sell for in this crazy market, click the link to claim your free in-depth market analysis (a $450 value!).

Please leave us your comments or questions below!