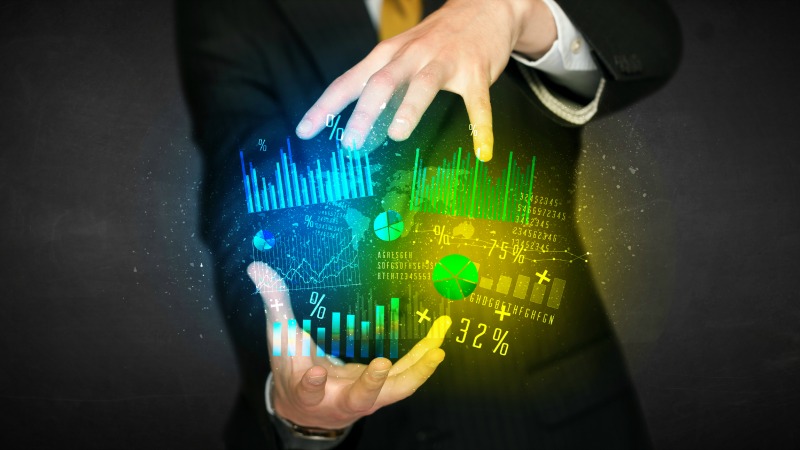 In the last installment of our blog series on How to Buy a Home in California, we talked about how to make sure you hire the best Realtor to advise and protect you during your home purchase. It is just as important to hire a great lender who will educate you about the complex world of mortgage loans, and help you make smart financial decisions. In this post, we're going to cover the basics about mortgages and refer you to an expert who you can contact for a more detailed analysis of your unique situation. If you want to browse through the topics in this series, please use our handy Table of Contents.
More...
Types of Loans
For the most part, we'll be referring to 30-year fixed-rate mortgages, because that's what most people want when they purchase a home. A huge benefit of buying a home is the security of knowing your monthly housing expense is not going to go up in the future. In some circumstances it might make sense to go with a 15-year mortgage, or an adjustable-rate mortgage, where you lock in a super low rate for the first 5 years, and after that the rate adjusts and is much less favorable (for instance, if you know you're going to be selling in the next few years).

​Conventional. You have lots of downpayment options with conventional loans; you can put 3%, 5%, 10% or 20% down. If your downpayment is less than 20% of the purchase price, you'll have a mortgage insurance payment each month. This can be a substantial amount, into the hundreds of dollars per month. One of the great things about conventional loans is if you put less than 20% down initially, once you've been paying on your loan long enough (and/or the market has appreciated) that you have 20% equity, the mortgage insurance portion of your payment will automatically drop off.
FHA. These loans are guaranteed by the government in order to help make home ownership possible for those with less money to put down, or with past credit/debt issues. Downpayment on an FHA loan must be at least 3.5%, and you will have a mortgage insurance payment wrapped into your monthly payment. With FHA loans, unlike conventional loans, your mortgage insurance will not automatically drop off once you have 20% equity. You'll need to refinance into a new loan type, which poses a bit of risk in case interest rates are higher at that point.
VA. For active military and veterans, the government has a special loan program which allows you to get a loan with 0% down. And the great part is, you can use your VA loan benefit as many times as you like. For instance, you can purchase a home or multi-unit property (in which you'll reside in one unit), pay the loan down for a bit, and as soon as you have enough equity to refinance into a conventional loan, your VA loan benefit will be available again, and you can purchase another property with 0% down.
You may qualify for one or more of the above loan types depending on your personal circumstances, including your credit profile, debt, assets, income, how much you have saved for your downpayment, and more. Everyone's loan qualification ​is different. These different loan types have different rates, requirements, payment amounts, and consequences. Please contact Kim Carlson (see contact info below) for a detailed and honest look at what options may be available to you.
​Monthly Payment
When you're shopping around for a loan, your lender will probably quote you monthly payment amounts in what they call "PITI"—Principal, Interest, Taxes & Insurance. We break these elements down below. Depending on the loan type you qualify for, your monthly payment may include some or all of the following components: ​​
Principal Balance. A portion will go towards paying down the principal balance of the loan.
Accrued Interest From the Previous Month. Every month you pay off the interest that has accrued on your loan. As you continue paying down your principal balance, the interest accruing each month decreases, such that in the beginning of your loan, you're paying mostly interest each month, and by the end of the loan, most of your monthly payment goes to the principal balance. One great way to save money on your mortgage is to set up bi-monthly payments. By doing this, you're paying down the principal balance more quickly, thereby reducing the amount of interest that can accrue each month. Ask your lender if you can set this up at the time you apply for your loan.
Mortgage Insurance. This will be part of your payment if you had a downpayment of less than 20% or have less than 20% equity. This can be hundreds of dollars per month. If you find yourself in a loan with mortgage insurance, be as aggressive as possible about paying down your principal balance so that you can qualify to eliminate this portion of your monthly payment.
Property Taxes and Homeowner's Insurance. Prorated amounts for property taxes and insurance are often wrapped up in the total monthly payment amount. Your lender keeps these payments in an escrow account and pays the property tax bill and yearly homeowner's insurance premium on your behalf when they come due. Some loan types require that you make these payments with your loan payment each month, while other people voluntarily set up these escrow accounts because it's easier to save the money that way and not have to worry about paying a big property tax bill twice per year.
Shop Around for a Lender
You should definitely shop around for a home loan. It's way too important of a transaction to simply go with the first person you talk to. Often the bank where you have your checking and savings accounts cannot offer you the best rate. There are other loan officers who ​have the ability to shop the mortgage market for you and get you a rate that a big bank can't offer, without gouging you with fees or points. Compare lenders on their origination fees, rates, what loan types they can offer you, and whether they charge any points (you shouldn't have to pay any points).

Don't go with any random internet lender. Work with someone who is local and knows the laws that apply in California, and who will provide great service and fight for your approval. Keep in mind that even if you're pre-approved, final underwriter approval is not guaranteed. About 25% of loans that are pre-approved end up being denied by the underwriter in the end. It is absolutely soul-crushing to fall in love with a home, get almost all the way to the close of escrow, only to have your loan fall apart in the end and lose everything. The best way to avoid this is to hire a really great lender who knows their stuff, can warn you about any challenges to anticipate, and who will fight to convince the underwriter to approve your loan. Kim Carlson is a great option!
Keep reading here, at How to Buy a Home In California, Part VI, where we'll explain what closing costs are and how they factor into your home purchase planning. Thank you for sharing and please leave us any questions or comments below!​​