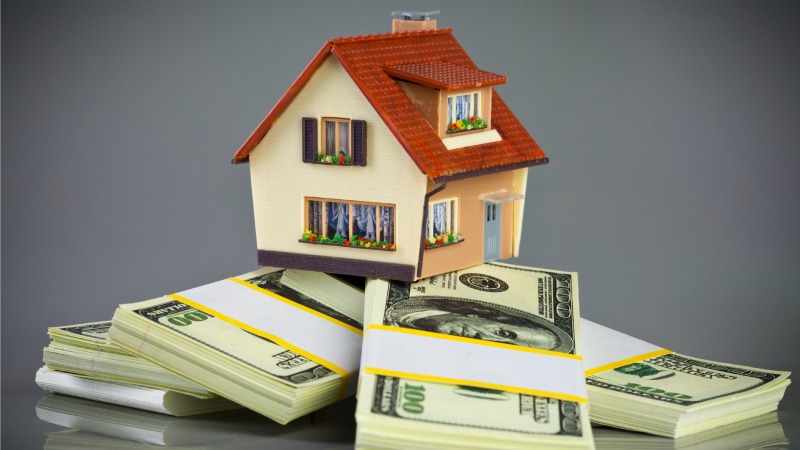 In the last installment of our blog series on How to Buy a Home in California, we talked about mortgage basics and how to find a great lender. In this installment, we'll be demystifying closing costs. Unfortunately, your down payment is not the only thing you have to save for when you want to buy a home. But don't fret; knowledge is power. If you want to browse through the other topics in this series, please use our handy Table of Contents. Now let's dive in.
More...
What are Closing Costs?​
Closing costs are all of the other costs of sale that are paid through escrow, and they generally add up to be about 2% of the purchase price.​ Depending on the market, it's not uncommon for the seller to agree to pay some or all of your closing costs for you. Just a few months ago, it would have been no problem to get the seller to pay $5,000 or more toward your closing costs. But then the market shifted, allowing sellers to be more picky. Many sellers are currently seeing 5-10 offers when they list their homes for sale, and the offers which request money back for closing costs are falling to the bottom of the pile.

This will probably switch back to normal once mortgage rates increase, forcing some buyers out of the market. But in this market, if you want to buy a home, you're well advised to figure out how to cover your closing costs. Many buyers are borrowing against their 401k or borrowing from friends and family. It's definitely worth pulling out all the stops in order to get a mortgage locked in at today's all-time low interest rates.

Closing costs are categorized as "recurring," and "non-recurring." Recurring closing costs are your normal recurring costs of home ownership (such as your mortgage payment, property taxes, and insurance), which need to be paid in advance in order to close escrow. Non-recurring closing costs are the one-time costs that go along with the home purchase. Here's a breakdown of the closing costs you might have to pay. Most are negotiable.
Recurring Closing Costs: Your lender will require you to pre-pay an entire year's worth of homeowner's insurance. You will also have to pre-pay the next due property tax bill, prorated with the seller based on the close of escrow date. In addition to that, if your loan type requires that you make payments towards your property taxes and homeowner's insurance monthly, you'll have to actually pre-pay 3-5 months' worth of these fees into escrow as well. You'll pay any applicable HOA fees, prorated with the seller based on the close of escrow date. Finally, you'll usually make your first loan payment through escrow.

Non-Recurring Closing Costs: These are all the little costs of the sale, and they add up. Some relate to the cost of obtaining the loan, such as the lender's origination fee, the appraisal fee, notary fees, etc. Other items are negotiable between buyer and seller and luckily, some of these are paid by the seller as a matter of standard practice. Escrow fees are generally split 50%/50% between buyer and seller in Southern California, the seller pays for the buyer's title insurance premium, and the buyer pays for her lender's title insurance premium. The buyer will pay for her own home inspection and any follow up inspections, but sellers will usually pay for the termite inspection. Sellers generally pay for transfer taxes, and recently the law was changed to clarify that sellers cannot make the buyer pay the cost of preparing the HOA documents the seller is required by law to provide. Buyers can usually convince the seller to pay for a 1-year home warranty, which will cover them if any of the home's appliances or other equipment break down in the first year. Finally, the buyer's broker's fees are usually paid by the listing agent, so the buyer doesn't have to worry about coming up with more money out-of-pocket in order to hire a great agent.

It's a really great situation for buyers, actually. Since you don't have to pay anything out-of-pocket for your broker, you might as well hire the best! Before you interview any more agents, get our free report on 7 Interview Questions to Ask Before You Hire an Agent.
Thanks for keeping with us on this blog series. At this point, you should be well prepared to start seriously shopping for a home and making offers, which we'll be covering in our next installment. Please share and leave us any questions or comments below!