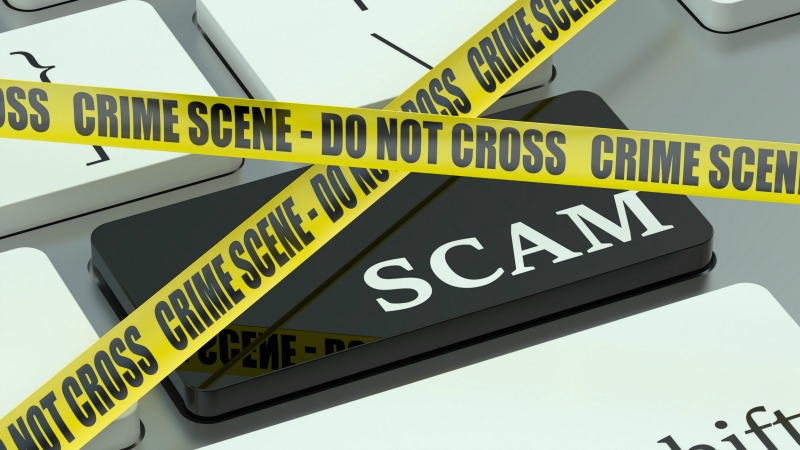 You think of cyber crime and start to tune out, right? All these big security hacks keep happening and the problem seems so insurmountable, it's easy to get overwhelmed and just tune it out. It's not a problem until it happens to you, so why worry about it?

I recently attended a cybersecurity panel as part of a real estate education seminar, and it opened my eyes to some little, yet hugely important things we should all be doing to protect ourselves. The panel included a local FBI agent, a local district attorney from the cyber crime division, and other security professionals. I learned some very important, simple tips for protecting myself every day, and I hope you will learn something too.

But first, the scams!

More...
New Real Estate Scam Which Has Already Cost People Millions of Dollars:
This latest scam has cost Los Angeles area homeowners more in recent months than area bank robberies combined. It starts when the scammer hacks into a busy real estate agent's email account. The scammer starts watching emails go back and forth, tracking when a big sale is about to close.

When closing day is near, the scammer registers a new domain which is almost exactly the same as the one being used by the listing agent. For instance, if the agent's actual email address is Joe@joesellssandiego.com, the scammer would register the domain joesellssandlego.com (notice the subtle difference there?), and create a new email address: Joe@joesellssandlego.com. They then email escrow from this email address, pretending to be the listing agent, and tell escrow where to wire the funds for the sale of the home.

Unbeknownst to the buyers, sellers, or escrow, this account is located somewhere overseas and as soon as the money is transferred, it's gone. The buyers are left having paid their money to a scammer, and the seller gets nothing. Usually the deed transferring title has been recorded and escrow closed before anyone finds out what happened. It's only a few days later when the sellers are wondering where their wire transfer is that they discover that they've been ripped off in a major way.
New Identity Theft/Hacking Scam:
Another recent scam affects people who use free wifi networks. Even if you're nowhere near that free Starbucks network at the moment, if you're in a public place with a scammer in your vicinity, you're at risk. With any old laptop and a $15 transmitter device, scammers can read which free wifi networks your phone remembers and will automatically connect to as a "known" network. Then the scammer makes a fake network with the same name, your phone automatically connects, and BOOM—they have access to all your information.
How to Protect Yourself When Buying or Selling Real Estate:
1) Make sure your escrow officer is aware of the scam and has a plan in place to prevent it. If you're the seller, verify wiring instructions with the escrow officer via telephone.

2) Do not send sensitive information via email. Use a cloud sharing service (Google Drive, Dropbox, etc.), fax, or hand delivery.

3) Ask these questions before you hire a Realtor:

Are you aware of this scam?
Do you have written policies and procedures in place to safeguard client personal information? (Request a copy.)
Do you have a shred policy? (Anything with any client information should be shredded.)
Do you store client files in a locking file cabinet?
Do you use shared wifi?
Do you use a personal email address for business?
Everyday Steps To Protect Yourself:
1) Don't do business on unsecured networks or devices (Starbucks, planes, or any other free wifi).

2) Make sure your home wifi uses at minimum WPA2 enterprise encryption. You can usually see in your network preferences, when you're connected, what kind of encryption you're using. The district attorney panelist who offered this advice referenced a YouTube video of a 10-year-old hacking WEP encryption within 10 minutes.

3) Do your homework on your home security devices. ASUS recently settled a case brought by the Federal Trade Commission alleging that their "cloud" storage accounts and web-based controls for their home internet routers didn't have minimum reasonable security protections in place, resulting in home wireless customers' personal information being easily hacked. Read more about this case here.

4) Protect all your devices. Use strong passwords on phones, tablets, and computers. Protect your phone as if it were your computer.
I hope you've found this article helpful! Thank you for sharing with anyone else who should know about this information. And if you're looking for a Realtor who goes above and beyond to protect your best interests, give me a call to book a free strategy session. I'll show you how to save yourself money and stress in your next home purchase or sale.
Summary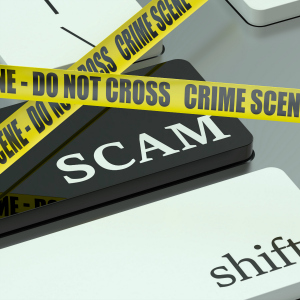 Article Name
New Real Estate Scams & How to Protect Yourself When Buying or Selling a Home
Description
This new scam is costing homeowers millions of dollars. Plus, basic security precautions you probably aren't aware of which can protect you every day.
Author
Lauren Empey, Real Estate Broker & Attorney
Publisher Name
Publisher Logo