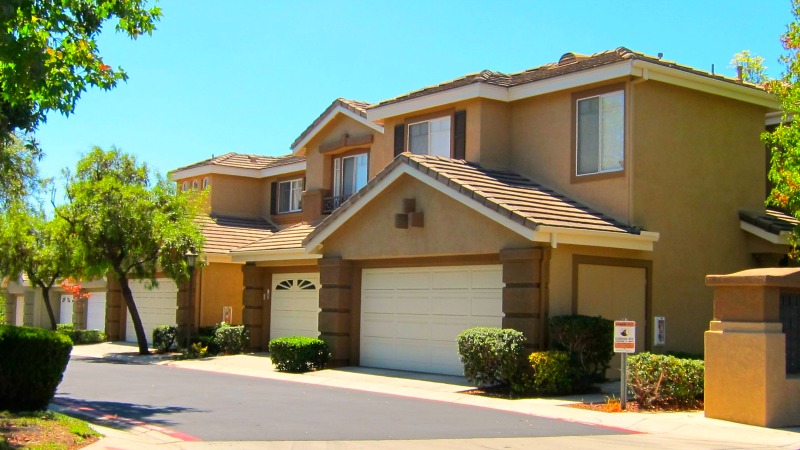 If you're buying a home which is subject to an HOA, your investigation into the HOA is one of the most important elements of your buyer due diligence. HOAs have a lot of power over your ownership of your property—they can regulate your the and design of your home, charge you directly for the cost of maintenance to the complex (on top of your normal monthly dues), and they can foreclose on you and literally take your home away if you don't pay those fees levied by the HOA.
More...
That's why it's important to have a conversation with your prospective Realtor before hiring them, about how they view their role as your advisor with respect to investigating the HOA.

Most likely, you'll get this response: "We don't deal with HOA documents as agents."

That leaves a pretty gaping hole in the representation you thought you were getting.
Realtors Are Not Attorneys
You see, there's a fine line between being a Realtor, and engaging in the unauthorized practice of law. Realtors are not lawyers and it is illegal for them to practice law in the State of California. But there is so much that a Realtor does that "looks" like practicing law—drafting, negotiating and advising you on contracts with big money on the line. The "workaround" is that Realtors use a variety of pre-drafted contract forms which were created by the attorneys at the California Association of Realtors—so it's not technically practicing law. (Uh huh.)

Which is all fine and good. There are lots of reasons to only hire a Realtor who also has a background practicing law, but that's a topic for another article.

The point here is that although Realtors engage in a variety of activities which "look" like the practice of law, but when it comes to your investigation into a complex's HOA, the majority of Realtors stick their head in the sand and won't help you at all, because it gets a little too close to that fine line between Realtor-ing and lawyering.

It's true that Realtors can't advise you on certain documents you'll receive as part of your investigation into the HOA. The documents which are recorded in the public records and which create the legal power of the HOA are among those documents—the Conditions, Covenants & Restrictions ("CC&Rs"), the HOA's Articles of Incorporation, and their Bylaws. You'll also receive the HOA's budgets, which you'll need an accountant or tax attorney to advise you on.
Your Realtor's Role in Your HOA Investigation
But your Realtor does have a duty to make sure you at least receive all the documents you're entitled to under California law (per the home purchase contract), and if those documents create questions or concerns in your mind, your Realtor should help you get answers to those questions from the seller, the HOA or the HOA management company.

The sad truth is, nearly every time I help a buyer in an escrow where an HOA is involved, I have to fight to get my client all the documents they're entitled to, and the listing agents and escrow people look at me like I'm the funny one. I shake my head and wonder what kind of representation my client would be getting if they hadn't found me.
I'm currently representing some buyer clients who are in escrow to purchase a townhouse in a 4-unit complex in the beach area. It has an informal, self-managed HOA, meaning they don't have a management company—the individual unit owners work together to deal with any common building issues as they come up. They don't actually observe all the requirements imposed by California law on HOAs—they aren't strict about holding a yearly meeting and keeping minutes, their budget doesn't undergo a yearly financial audit, and they don't do reserve studies.

When escrow forwarded me the HOA documents provided by the seller (which was only about half of the stuff required by law), I said thank you and requested an itemized list of the things that were missing. The seller's agent stated, "I am unfamiliar with these as we typically don't deal with HOA documents as agents."

In fact, most agents don't even want to KNOW what their clients are being provided in terms of HOA documents. They request that escrow just send the documents directly to the buyers and the Realtor wants nothing to do with it. This should be a crime.

Look, my clients might be ok with the fact that half of the items we're entitled to don't exist, and it's not necessarily uncommon for smaller complexes of 2-4 units to be more informal like this. But my clients need my help to make sure all the right items are requested, and they're entitled to a written statement that whatever's not provided doesn't exist.

In this case, one of the missing items was the last 12 months of HOA board meeting minutes. This is a hugely important and informative element of a buyer's investigation into an HOA because it reveals what issues the HOA has been dealing with over the last year—are there security issues? What maintenance issues has the complex been dealing with and what items are on the agenda for the future? How does the HOA deal with budgeting and is there talk of any major capital expenses which might warrant a special assessment in the future?

The listing agent put me in contact with the seller, who used to be the president of the HOA. He told me they didn't have formal board meeting minutes—that they just communicate by email when something needs to be done. I asked for those communications between HOA members for the last 12 months in lieu of board meeting minutes. The seller agreed to provide them, after objecting that "I never received any of these things when I purchased the condo."

I know the seller's agent is not a bad agent, and in all fairness, I know it's not his policy. He works for a big name brokerage and that's how they avoid liability—prohibit their agents from even breathing on the HOA documents because they don't have the capacity to supervise hundreds of agents and make sure they all know how to walk that fine line.

Anyway, it's a good thing I pushed to get those communications, because they revealed some maintenance and budgeting issues which gave my clients pause.
I had a similar experience on my previous escrow in which I helped a buyer in an HOA situation. Again, about half the documents we were entitled to were not provided, and in this case there was a management company involved. The management company charged almost $800 to provide the HOA documents (half of which were missing) and my client had to go around the management company to the president of the HOA to get the missing items (after I drafted her a detailed list of what's required and why). So it's not necessarily the case that a self-managed HOA is bad and one with a management company is good.

Even escrow can fail you. Normally, escrow companies have an in-house form ("demand") they use to request from the HOA everything which California requires to be provided to a home buyer. But in the current escrow referenced above, after escrow sent me the (incomplete) HOA documents, it took about 12 emails back and forth for me to find out that escrow never sent their demand to the HOA—they simply provided me with what the seller had given them.

This just underscores the importance of hiring a really good real estate agent. You can't rely on escrow or your lender to protect you. You need a full time real estate professional who takes their job and their fiduciary duty to you very seriously. It will be worth every penny, and as a buyer you usually don't pay out of pocket, so why not hire the best?

If you're ready to get serious about your home search with a highly competent agent, shoot me an inquiry using the button below. I'll get your San Diego MLS search set up and then we can meet at your convenience to discuss strategies to achieve your goals.

Happy Househunting!
Summary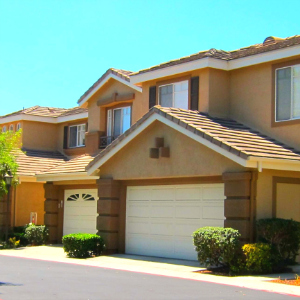 Article Name
Don't Hire a Realtor to Help You Buy a Home With an HOA Until You Read This
Description
Investigating the HOA is one of the most important elements of your buyer due diligence when buying a home with an HOA. Yet if you ask your Realtor about their role in helping you investigate the HOA, you'll most likely get this response: "We don't deal with HOA documents as agents." This is completely wrong.
Author
Lauren Empey, Realtor, Broker, Attorney
Publisher Name
Publisher Logo