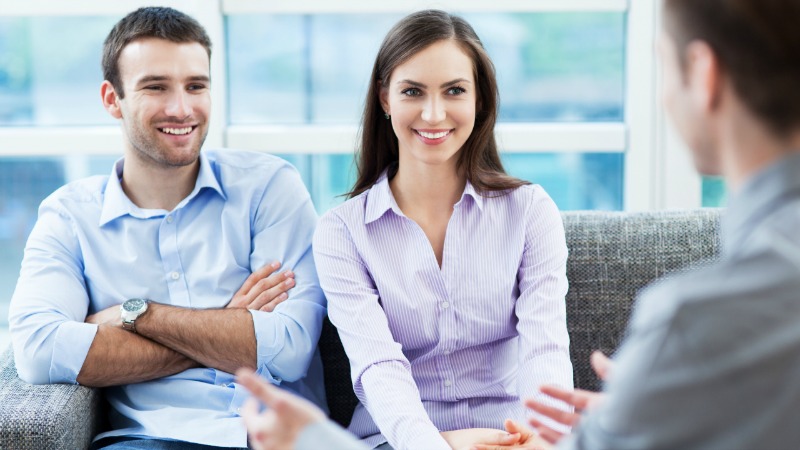 In the last installment of our blog series on How to Buy a Home in California, we talked about some of the preliminary steps you need to take when thinking of buying a home. In this post we'll be going over some of the basics—how the MLS works, and what is fair market value. If you want to browse through the topics in this series, use our handy Table of Contents.
More...
What is the MLS?
MLS stands for "multiple listing service." They are regional organizations in which homes for sale are listed by and shared among licensed Realtors ​who are members of the organization. The MLS is restricted to licensed professionals in order to protect sellers' safety and property information. Information about accessing the home, and whether it's vacant, for instance, is only shared with licensed professionals.

The San Diego MLS organization is called Sandicor. There are two MLS organizations spanning Los Angeles, Orange County, San Bernardino and even Palm Springs: the CLAW (Combined Los Angeles Westside MLS) and the CRMLS (California Regional MLS). In the San Francisco bay area the MLS organization is called MLSListings. There are many smaller MLS's throughout the state as well, but these are the main ones.

Listings from these regional organizations are shared with all those real estate websites (Zillow, etc.) 3 or more days after they are put on the market. Some listings never get sent out to the public websites because those brokers don't agree to share their listing information. Bottom line is, if you want prompt, accurate information about homes that are for sale, you should go directly to the source—your regional MLS.
Get Your Free San Diego MLS Client Portal!
​What Is Fair Market Value?
The legal definition of fair market value is the amount a willing buyer will pay, and a willing seller will accept, with neither party under any particular obligation, necessity or duress. In other words, it's not a hard and fast number. It can vary depending on the parties, the home, and the market conditions, and it's not necessarily tied to the price of comparable sold properties or how much the home could appraise for.

For instance, take a nicely maintained and updated home that has been cleaned and presented well​, in a market like today's where mortgage rates are at all-time lows, the market is saturated with buyers trying to get into a great home at an affordable price, and there are very few homes to choose from. For this home, there will be multiple buyers willing to pay different prices, some even higher than the comparable sold properties, and some buyers will even agree to pay a higher price than the property actually appraises for. This number then becomes fair market value.
Compare that to a home that has not been presented well to the market, has been overpriced and consequently sat on the market for a long time, and where there are a ton of other available homes for sale. Buyers are suspect of the house and wonder what's wrong with it. Eventually, someone takes a chance on getting a good deal, the seller accepts, and the home sells for less than it could have if circumstances were different, and probably less than the other properties in the area.

Fair market value will always come down to the amount you feel comfortable offering, given all the market data and the other circumstances surrounding your home search. You always want to be able to back up your number with market data, to increase the chance of the seller accepting it and not being offended if it's a lot less than they want.

Keep reading here, at How to Buy a Home In California, Part III, where we'll be going over some of the basics about the standard home purchase contract in California. Please share and leave us any questions or comments below!